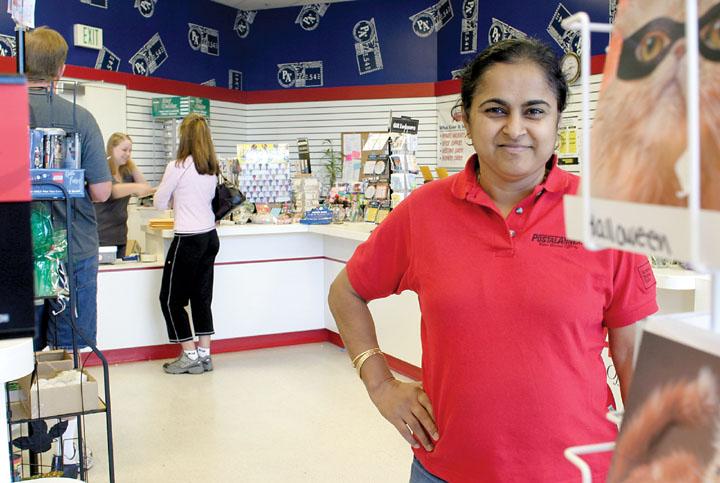 Post offices around the country are increasing their profit margins by using "usable" postage. They aren't suitable for resale because customers buying books and rolls want the postage to be in perfect brand-new condition. But that doesn't mean they aren't "usable" for postage!
We often get partial books and rolls of stamps. Or books or sheets that may be folded or slightly scuffed or bent. Even the slightest corner bend or fold is kicked out of our "New Condition" inventory and moved to "Usable Condition", which we sell for less.
And since we sell usable postage for less than our new "resale condition" books and rolls, you can save even more by using them whenever you can.
Using Usable Postage Behind-The-Counter
Do you have customers who drop off letters or packages, pay for postage, and then you place their postage on their items behind the counter?
Instead of using brand new postage, you can use usable postage. We call this behind-the-counter usage. The customer isn't buying a full book or roll of stamps, so you can use partial books or rolls that you paid less for – and in turn make more of a profit!
Using Personal Postage For Personal Use
If you're using postage for personal or business use, and don't care about having complete books and rolls, or the condition of the stamps as long as they're good enough to go through the mail, consider using usable postage for deeper discounts on your shipping costs.
*We make sure that all of our usable postage is in condition good enough to be accepted through the USPS mail. If you have any issues sending mail with any of our usable postage, you can send them back to us for a full refund.